Ring Resize Services in London
Ring resizing is the process of customizing your ring so that it fits in your finger perfectly. But there is some type of rings that cannot be resized. And sometimes resizing rings can cause damage to the ring and weakens its settings. To resize your ring you must take it to the experts instead of trying your own. Opulence Jewellery Service provides their customers with the best ring resize London services.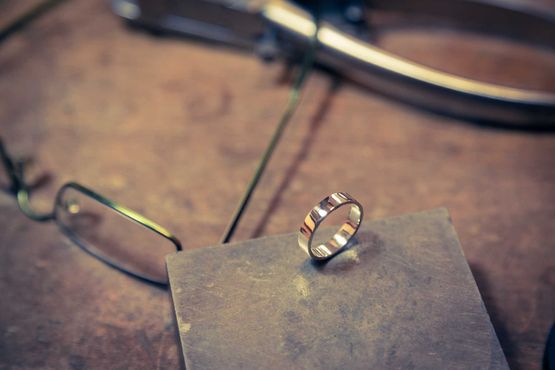 How the Ring Resizing London is carried out?
Ring resize London is a simple process, depends on the type of metals. If the ring is made up of platinum then it will give you a tough time resizing the ring. As we all know platinum is a brittle metal and hard to work with. But we with our team of experts can resize your ring with ease. As we have experts with professional work knowledge and all relative tools. To Ring resize Services in London your ring, the jewelry firstly has to cut the band. If you want your ring to be larger, our experts will expand the band after the cutting process as much as possible. Then we will fill the gap with the new piece of metal. If you want your ring to be in a smaller size. It is even easier. Our expert will just simply cut the small strip of ring band to narrow it. Once the ring resize london, we will solder the band by putting all parts together, from the place where we cut it.
When the customer should Resize the Ring?
Ring resizing is the process that often makes the band weaker. The part of the band that is cut automatically becomes weaker. When you put pressure on it or if it suffers a mechanical shock, it can break. But when you avail of our expert ring resize London service, this risk will be minimal. By availing of our ring resize London services you get the best quality ring back. You have invested a lot in purchasing a ring. Moreover, in some cases, it is linked with your emotions also. Like your engagement ring. If your engagement ring doesn't fit, then, yes, you have to resize it to wear it. We provide you ring resize London service for all types of metals and for all types of rings, like in the case of an engagement ring or when the ring doesn't fit any of your fingers.
When Ring Resizing goes wrong?
All rings that go through the process of resizing are slightly less durable than before. But, as we stated, if you avail of our ring resize London services, then your ring will most probably be fine. However, there are situations when ring resizing can go wrong. Usually, this happens when the expert didn't solder the ring back together in a proper way. But you need not worry if you are getting our services. Fortunately, you can discover the wrong part easily.
Analyze your ring carefully and look at the joint parts. If you can see a depressing on the surface and it doesn't seem flat, then it means that Ring resize Services in London went wrong. However, if the surface is flat but you see a different color, that's okay, it just means that the alloy had a different color than your band. This applies to gold and silver rings, as well as rings of various alloys.
Which Rings you cannot Resize?
There are a couple of situations when ring resize London is impossible to do. If you own a ring that cannot be resized (and it's not platinum). The best option we suggest is to melt it and create another piece of jewellery. Please note that, in the case of platinum, you cannot melt a ring. Here is when ring resizing is impossible: More than two sizes. If you need your ring to be more than two sizes bigger or smaller, it will be almost impossible to resize it without damaging it. But our expert can do this very easily for you. Titanium rings can't be resized because of the properties of this metal.
How to resize the gemstone engraved ring?
Specific gemstone rings that don't have a prong setting. To resize a gemstone ring, our expert must first take out the stones. With a prong setting, the stones can be taken out easily and safely. If the gemstones on your ring are diamonds, resizing can happen, regardless of the setting (except for channel one) because diamonds can take the heat, and they don't need to be removed from the ring. But if you have a gemstone Ring resize Services in London featuring an amethyst in a bezel setting, for example, you won't probably be able to resize it.